According to the National Pest Management Association, termites cost Americans over five billion dollars a year [1]. Property damage by these pests can occur over a period of time and, as such, is not covered by household insurance.
Homeowner insurance policies will normally cover sudden and unavoidable damages such as floods, fire or tornado, but not termites.
Most lenders require some form of clearance letter before funding a home purchase. An official termite inspection and clearance letter costs an average of $100 to $200. Some states, like South Carolina, require a wood infestation report with all real estate transactions, which typically costs $150 [2].
If a termite problem or infestation is found, you will need to treat it as soon as possible. When building a new home, treatment can act as prevention of any future issues. But which is the best treatment?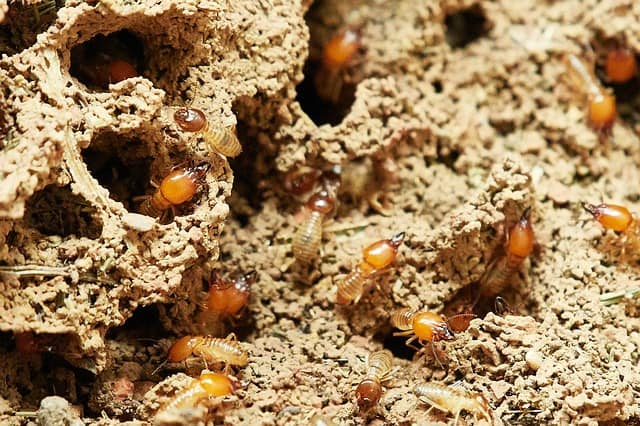 There is no one single best treatment for termites. To understand the best treatment for your infestation, you need to know a little about the different types. In general, they can be categorized into three groups:
Subterranean

Dampwood

Drywood
Below, we take a brief look at each group and which are the most effective treatments.
Subterranean termites are the most destructive species of this pest. They need contact with soil to survive, and live in colonies under the ground or in wet areas above ground. They build tunnels to reach their food, and eat wood, plastics, paper, and plant materials.
These pesky little bugs can destroy the foundations of your house, eat through wooden support beams and damage plastic pipes. They will even eat through swimming pool liners and filtration systems. Subterranean termites could also destroy many living trees and shrubs in your garden.
Based in the ground, soil treatment is the most effective for getting rid of subterranean termites. This can be done before constructing a new home or after the construction has taken place. A liquid is pumped into the soil, creating a barrier, or bait traps are used.
Dampwood
Termites